As Thanksgiving quickly approaches, Big Sister's school celebrated with a Thanksgiving Show.  The kids sang a few songs for the parents and grandparents and enjoyed a feast afterwards (they made some of the food)!!  Still on maternity leave, I was able to attend!!
Big Sister's class dressed as pilgrims for the show.   The teachers said she was front and center since "she actually sings".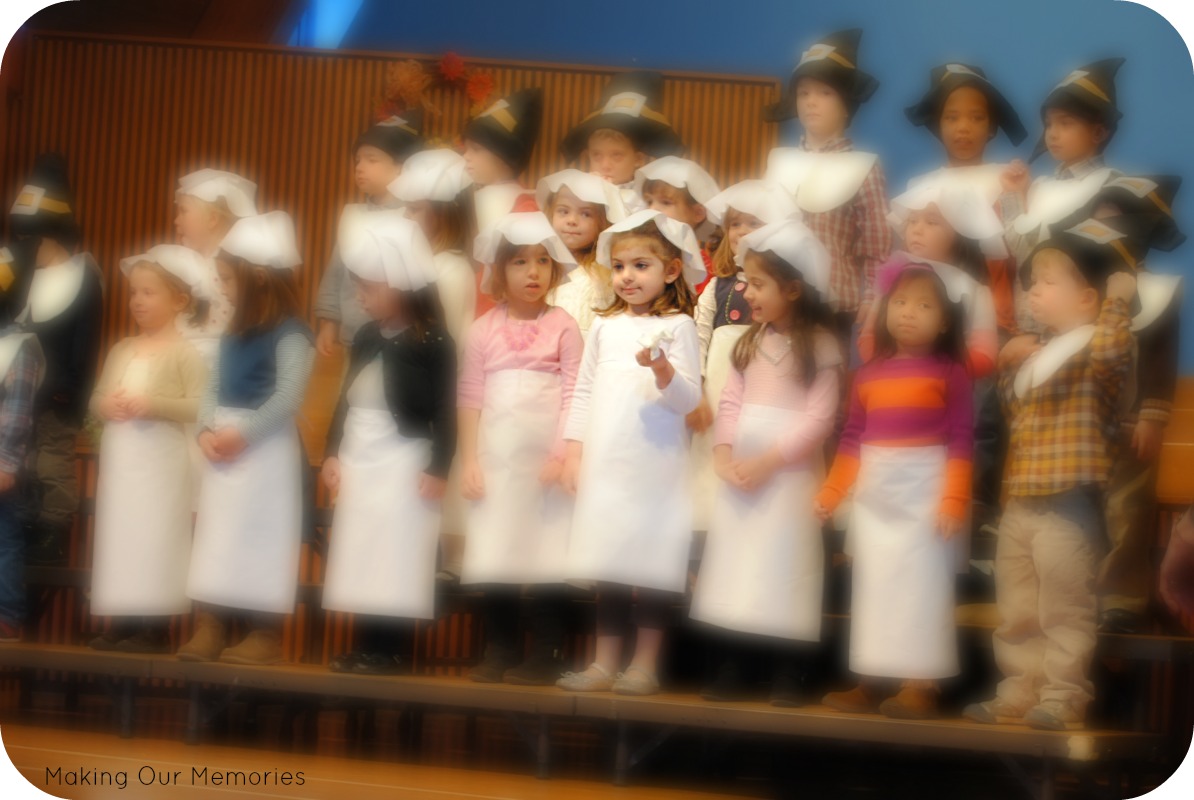 Little Sister was also in attendance but (thankfully) slept thru the whole thing!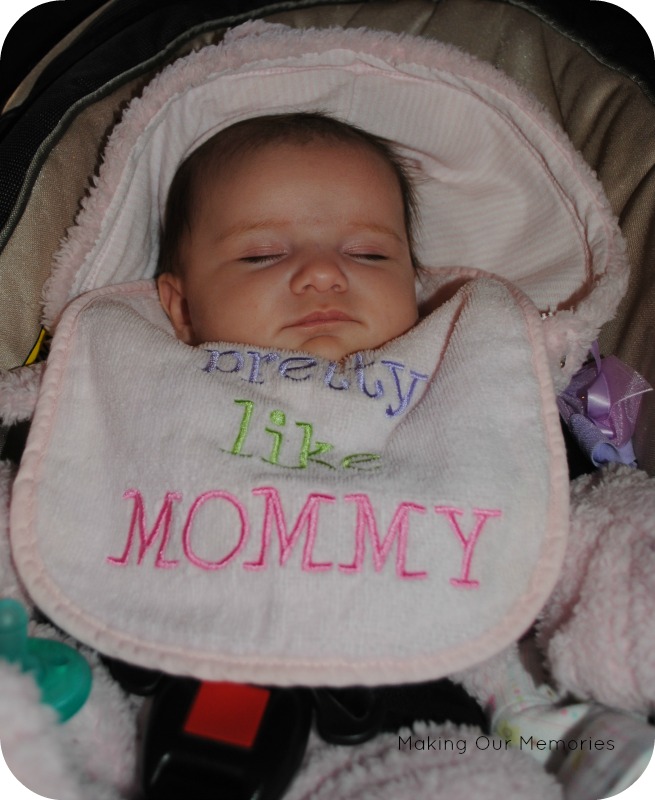 Big Sister adores her teacher!!  I was especially thankful that this dress fit her for the third year in a row:)