On Friday, Little Sister turned 3 months old!!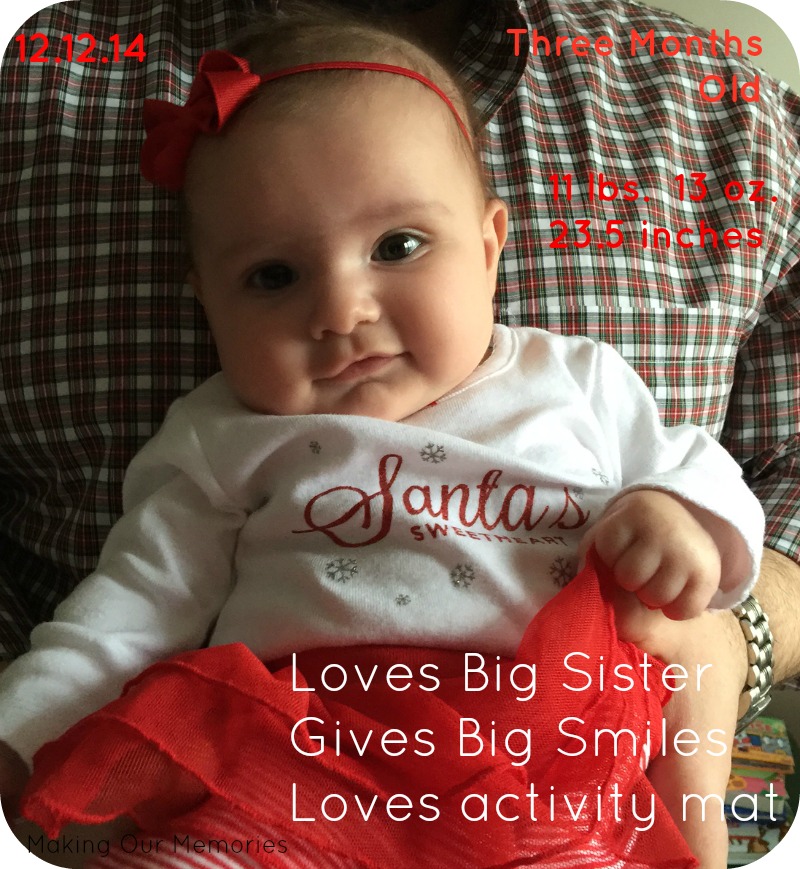 Unfortunately three marks also marked the end of my maternity leave:(  However, lucky for me I can ease back into work as I have two weeks of vacation for the Christmas holidays!!
She has made the transition back to work a little easier by continuing to sleep thru the night!  And I greatly THANK her for that:)  At her three month check-up, the doctor suggested that I put her to bed awake.  She has been such a trooper – only crying for a minute and then passing out.
It is amazing to see her light up when her Big Sister is around.  Hopefully they will be besties:)