Over the summer, I signed up Big Sister for Girl Scouts.  A few weeks went by and I got an email asking for troop leader volunteers.  Extra time with my little love and her friends?  Why not give it a try?
If only I knew how much time this commitment would suck out of me?!?!?  AHH – but when I see all those little happy faces it makes it worth it:)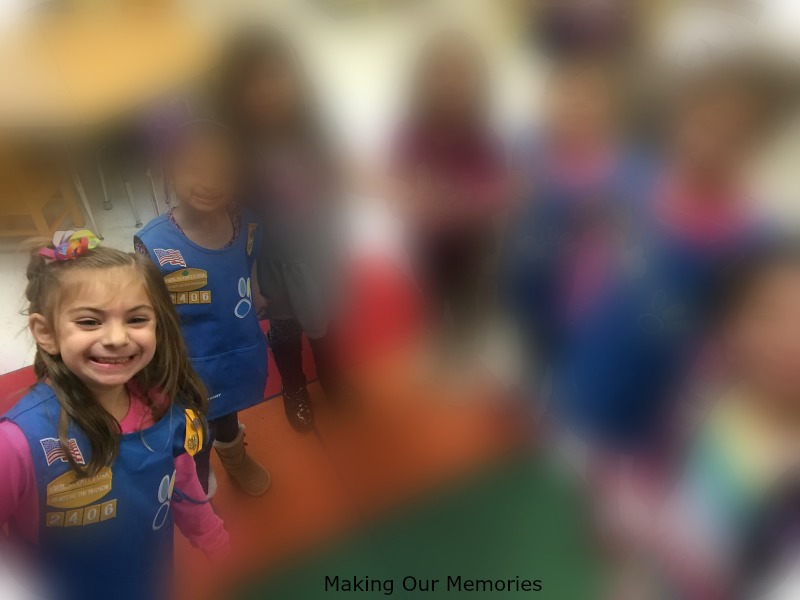 In early November we held an Investiture Ceremony at the Elementary School to welcome the girls into Girl Scouts.  I think they all had a great time!
I searched all over the internet for ideas!  We went with a fairly simple "script" (similar to here) and decided to serve cupcakes and water after the ceremony.
I pinned each of the girls.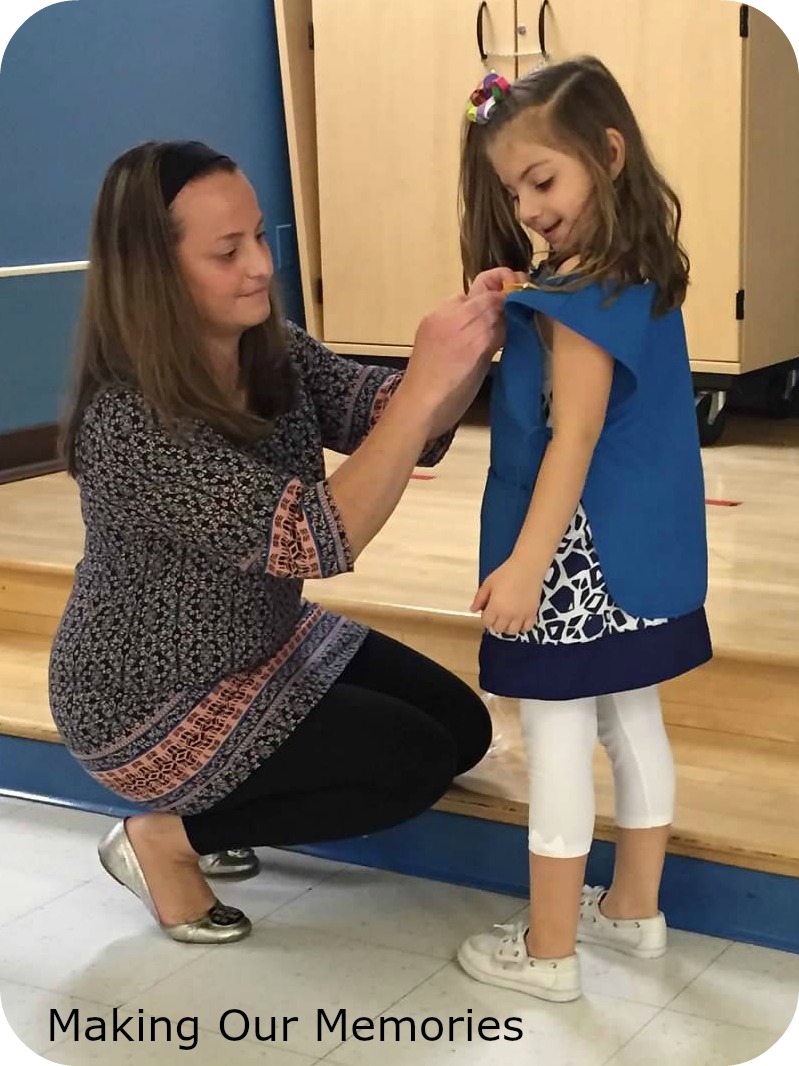 I made each girl their own Daisy Hair Bow and they also each got flowers, a balloon and a certificate.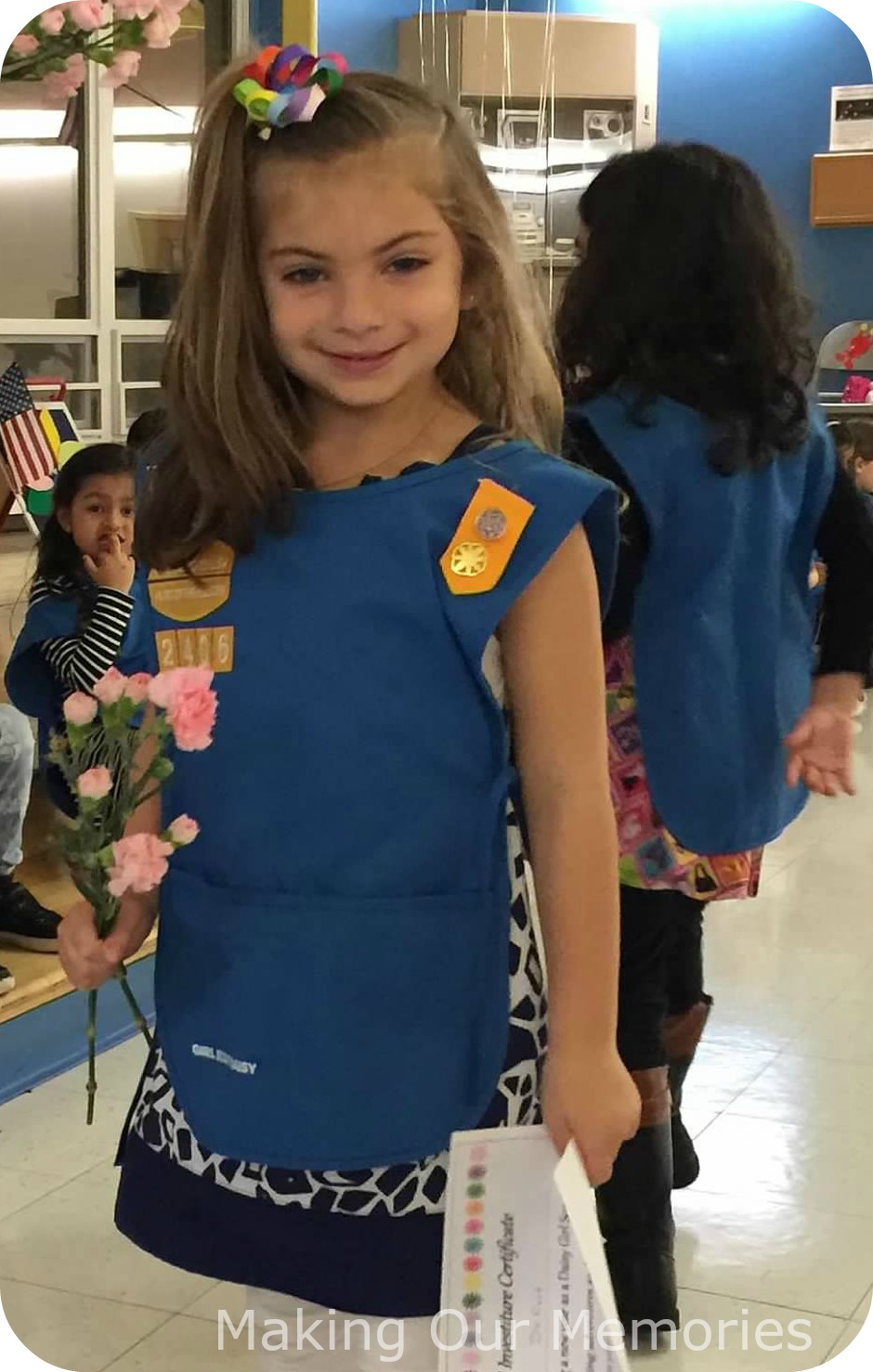 Big Sister is so happy that I get to come to school and do this with her.  It makes up for the lack of sleep:)