Last year I knew that we would be heading to Disney more then once in 2016.  After looking into the prices of the tickets I ended up figuring out that it would be cheaper for us to all become WDW Annual Passholders.  Crazy, I know!!

Our first trip was in February, around Valentine's Day.  It was the coldest I have ever been in Disney.  At first I was hesitant how everything would go, but it was great!  We were all comfortable – with the exception of riding the ferry boat late at night when heading to the Magic Kingdom – the wind made it crazzy cold!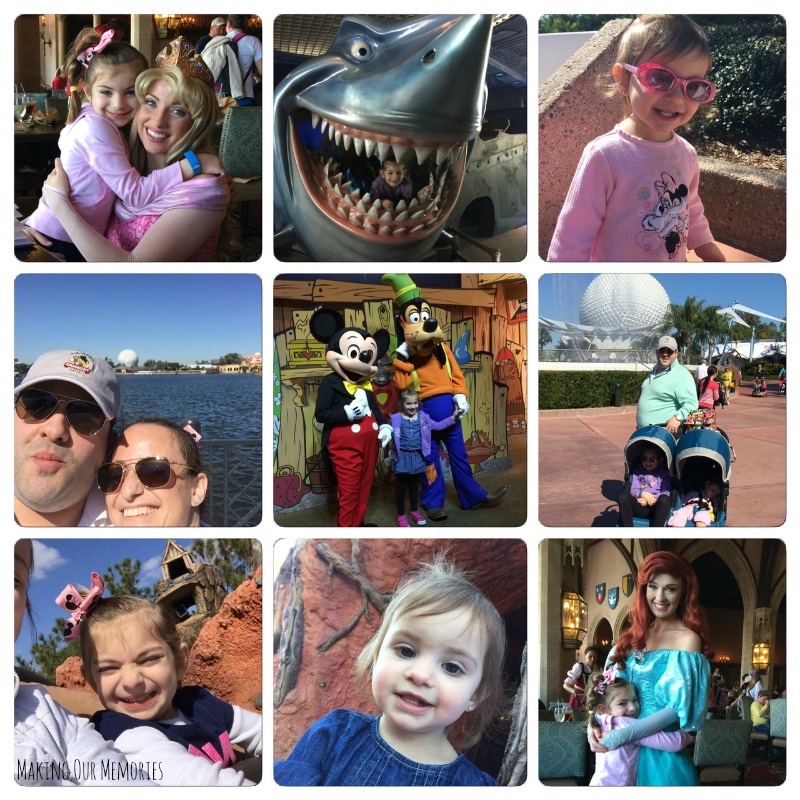 Fast forward to late September and we headed back down again:)  The weather was VERY different this time – your typical Florida very hot and humid late summer weather.  We stayed in the Contemporary for one night and then made our way over to the Swan.  While we were at the Contemporary we took advantage of being able to walk over to MK and ended up spending our first night there until 1am!!  The girls were such troopers!  We were able to walk on SO many rides and the weather was perfect!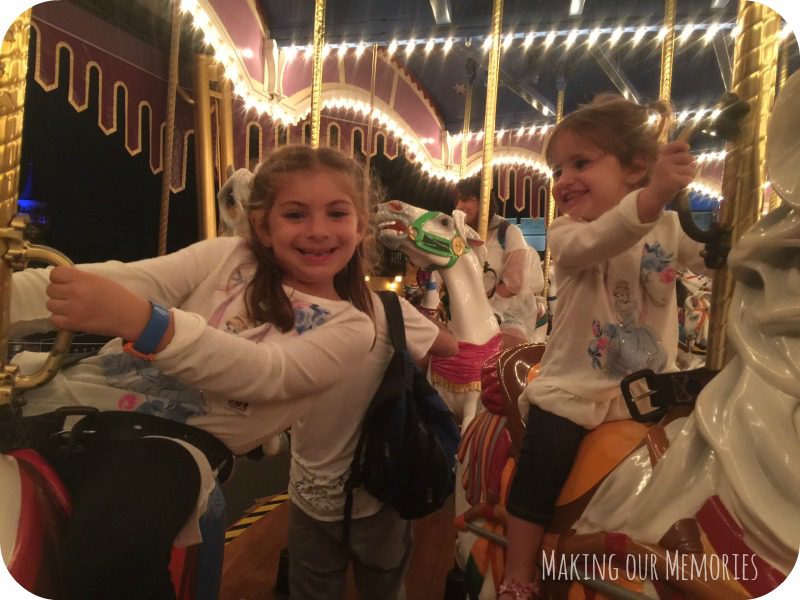 Little Sister was and still is petrified of anyone in costume!  We were able to get ONE picture of her smiling with Princess Anna (from Frozen).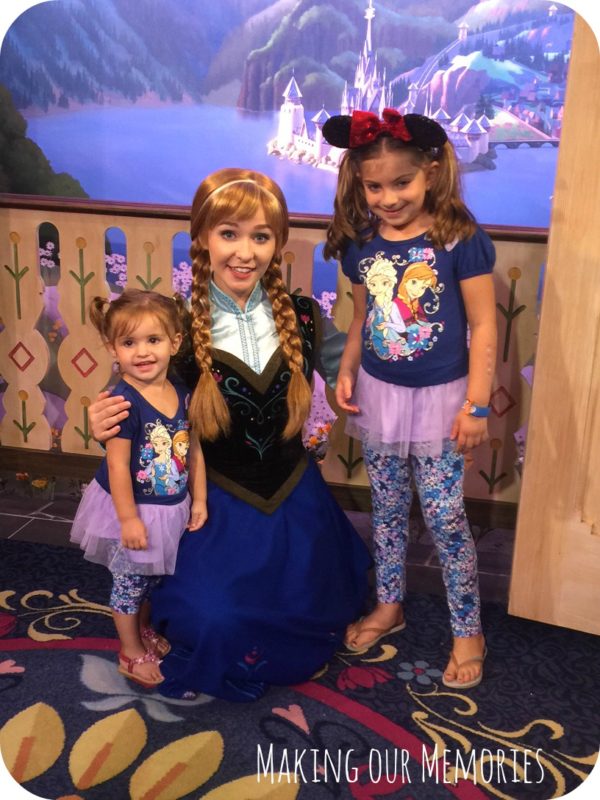 But she looked like this for all the other encounters (this was at the Tusker House in Animal Kingdom).
Believe it or not, during this trip it was my first time to Animal Kingdom.  Everest was one of my favorite rides and the safari was definitely worth it – both girls LOVED looking at all the animals!  Aside from that, I don't know that I would run back there.  I am still a HUGE fan of Epcot:)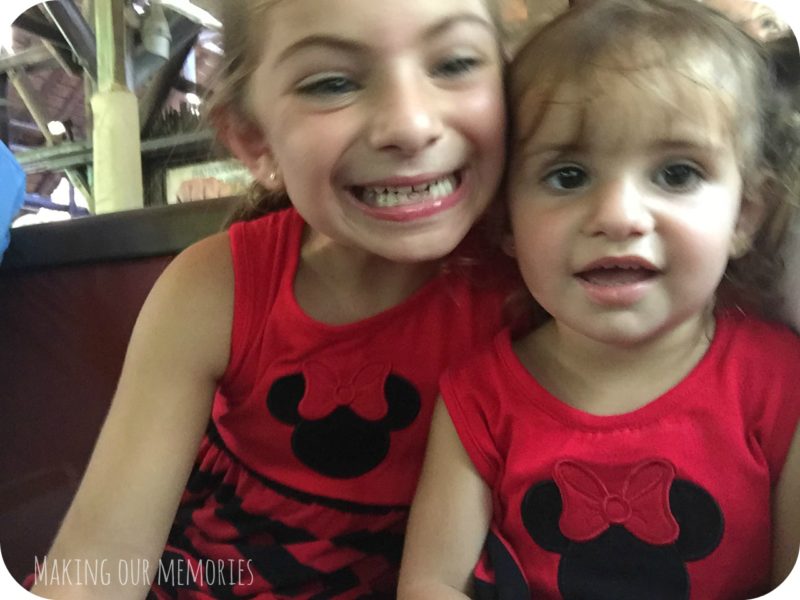 Thanks for all the memories, Disney!!
I am in the middle of booking our next trip for this year – can't wait!!