The plan the second day was to go to the Bibbity Bobbity Boutique in Downtown Disney…however, my little peanut was too excited to go on rides for that!  I cancelled our reservations and made another little girl VERY happy!
We started off the day with breakfast at the Cape May Café in Disney's Beach Club.  We met Minnie, Goofy and Donald – and they were all in their swim gear!!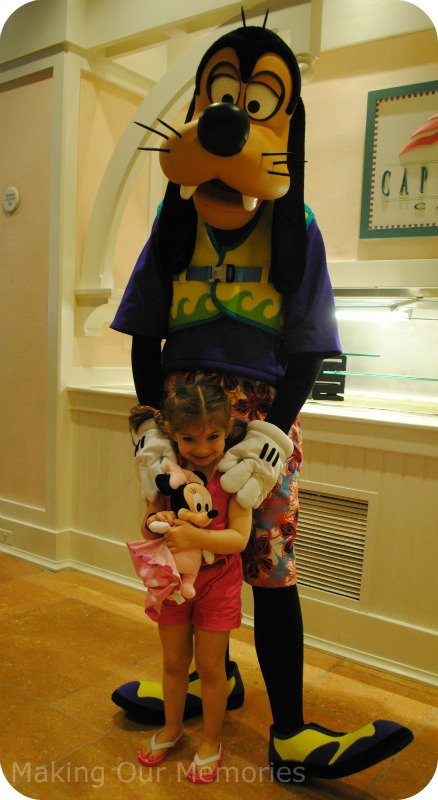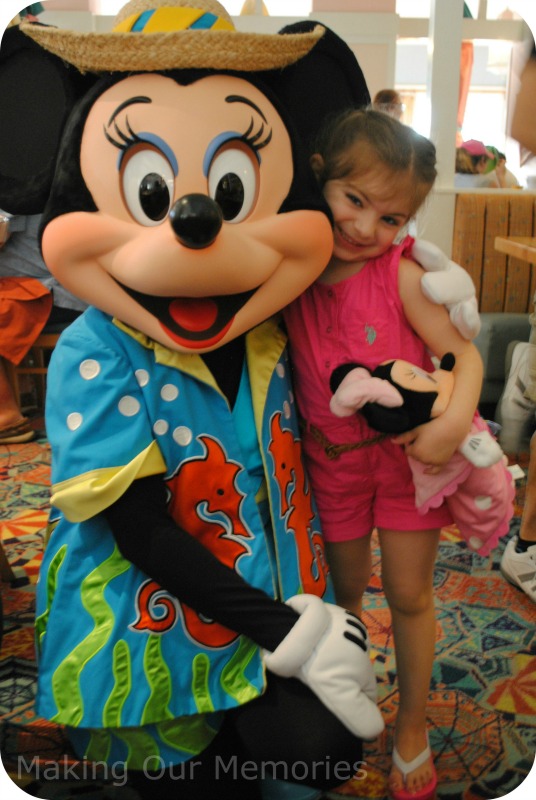 Next stop…EPCOT!!  It was SO convenient to just walk over to the entrance!!  We spent the whole day there on rides, stopping in Mexico for guacamole and margaritas and dinner was with the princesses in Akershus in Norway.  I like booking dinners with characters, especially the princesses, because it saves us from standing on all the character lines during the day.  Unfortunately, my little one is usually very excited to eat much, but we make the most of it.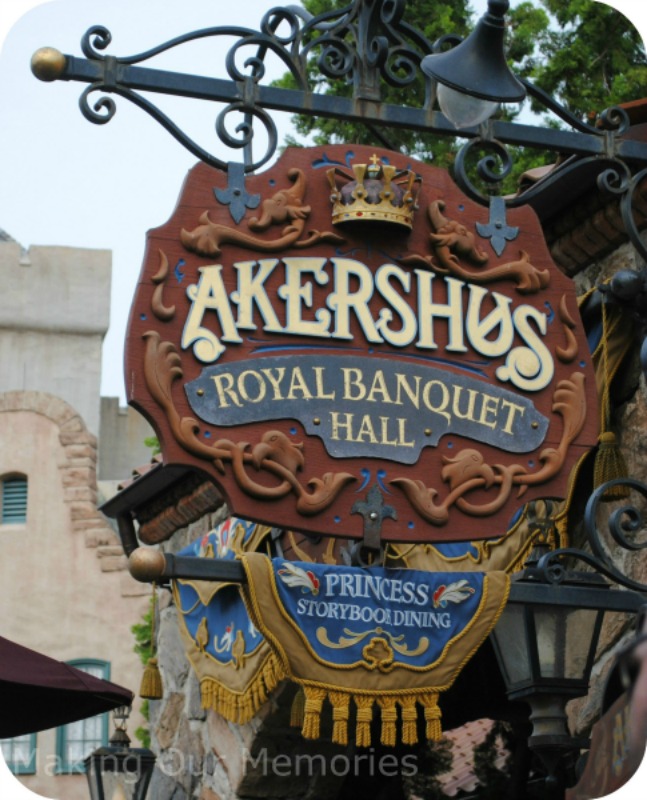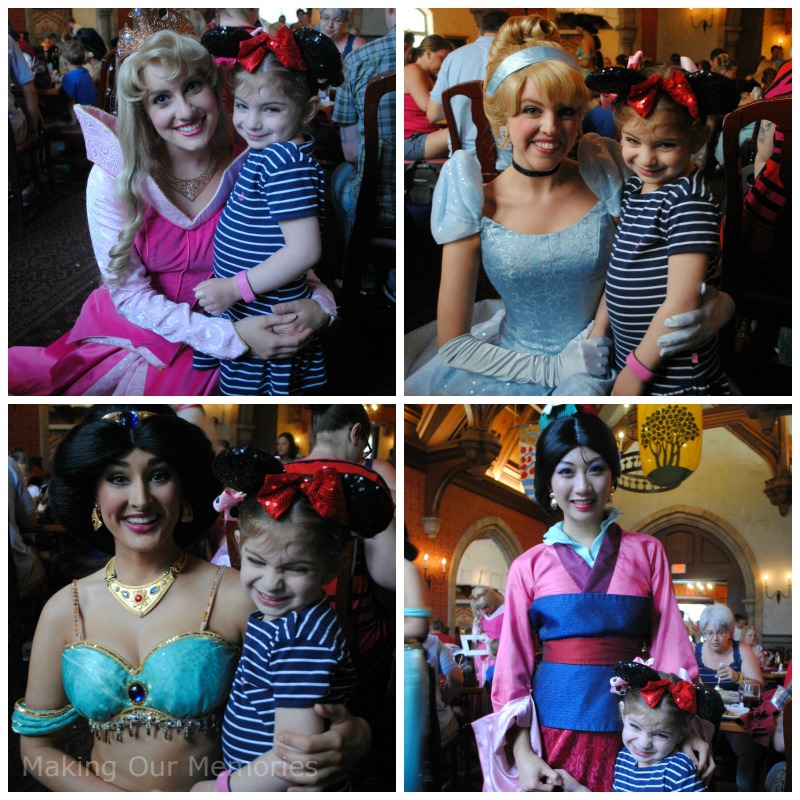 The boat ride in Norway was also a huge hit since "This is where Anna and Elsa are from" 🙂  I think we went on it 5 times before dinner alone….
The following day we headed over to the Magic Kingdom as soon as we woke up and had a quick bite to eat in our hotel.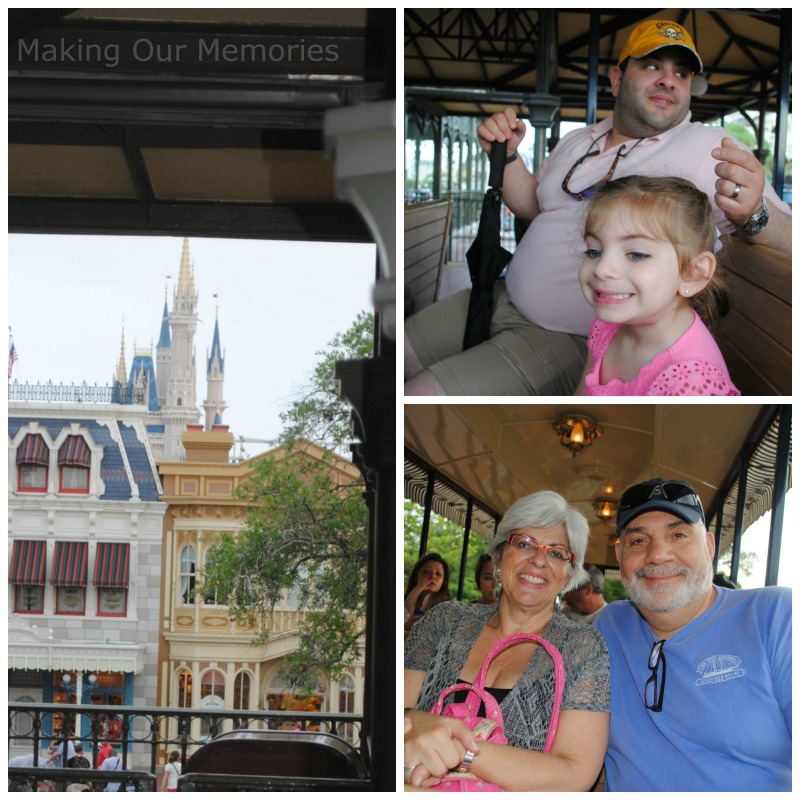 The day started off dry, but right after our first ride the rain started coming down…and it didn't stop!!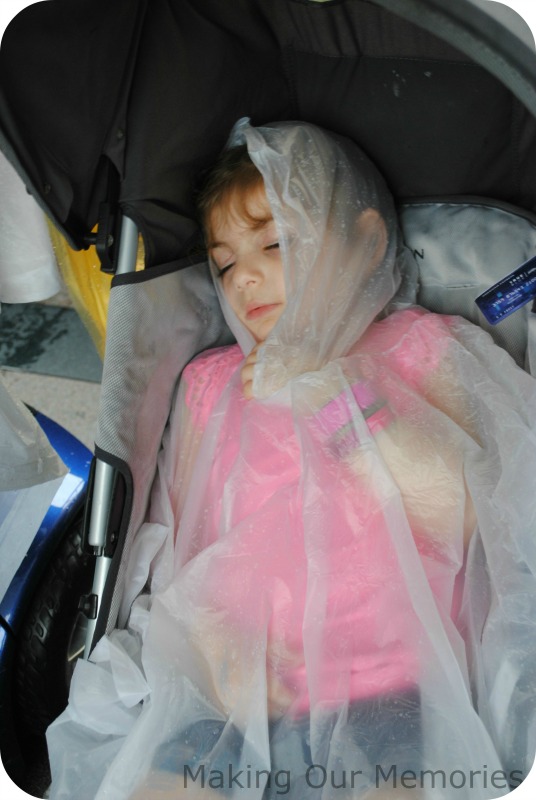 We made the most of it and did mostly the "indoor" rides like Ariel and Beauty and the Beast.  At the Beauty and the Beast show, my little one was even able to be one of the "dishes"…she really loved that!!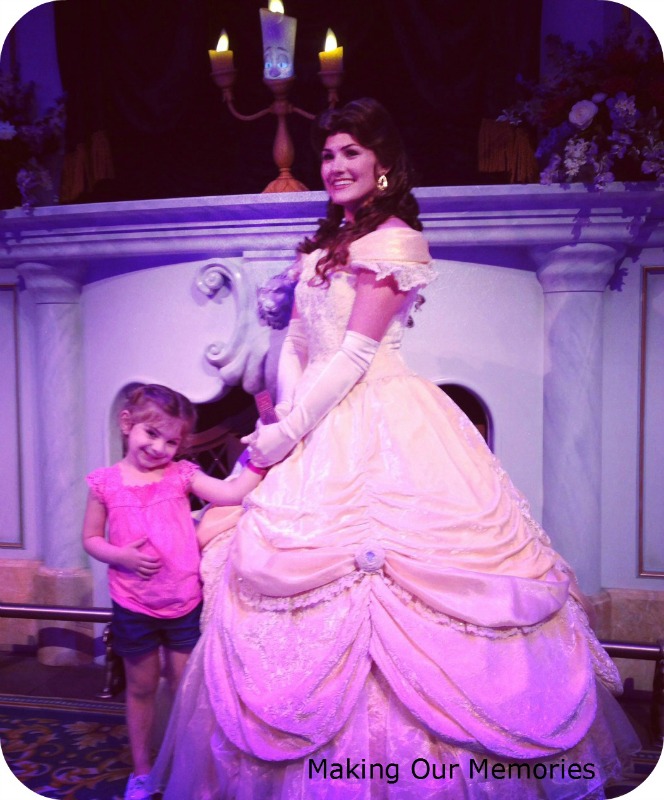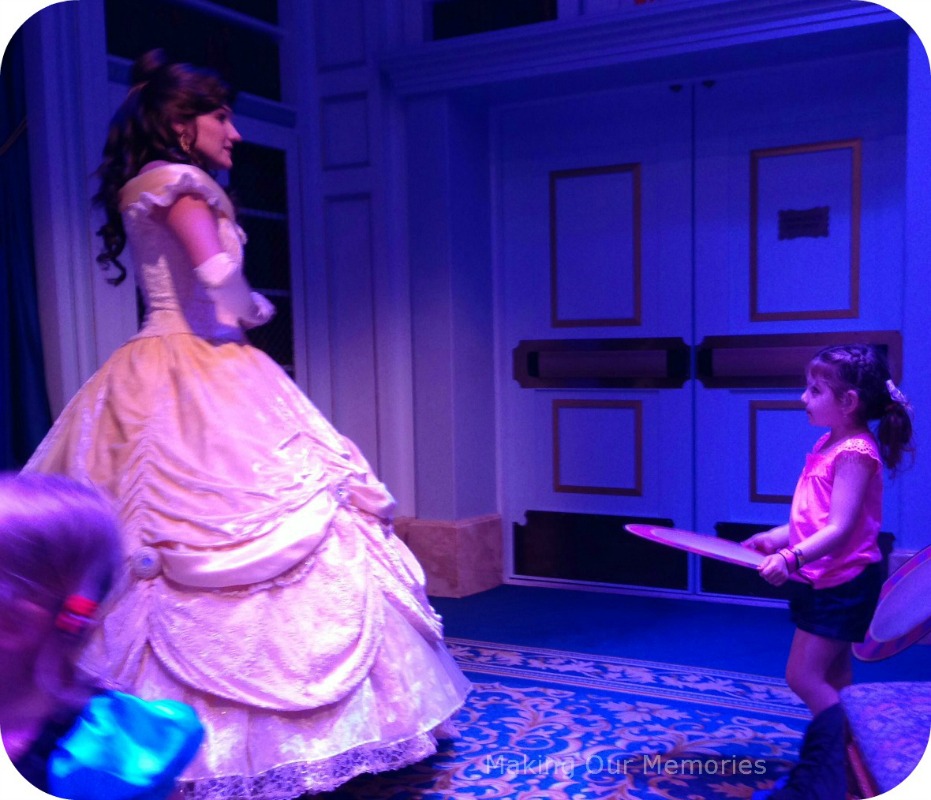 For dinner that night we went back to Epcot (since they had Extra Magic Hours) and ate at Coral Seas.  The restaurant was very cool with a huge fish tank in front of us!!
After dinner we were able to ride Soarin' a few times which ended up being one of our favorites!!  We headed back to the hotel – exhausted – but ready to do it all again tomorrow!!