Little Sister's first birthday was on a beautiful Sunday afternoon in September.  The weather was *almost* perfect – it was still warm, but not crazy hot.  I say "almost" because after we ate cake it started to rain!  I was SO glad the rain held up until the very end!  It made clean-up a bit of a pain but at least we were able to enjoy the majority of the party!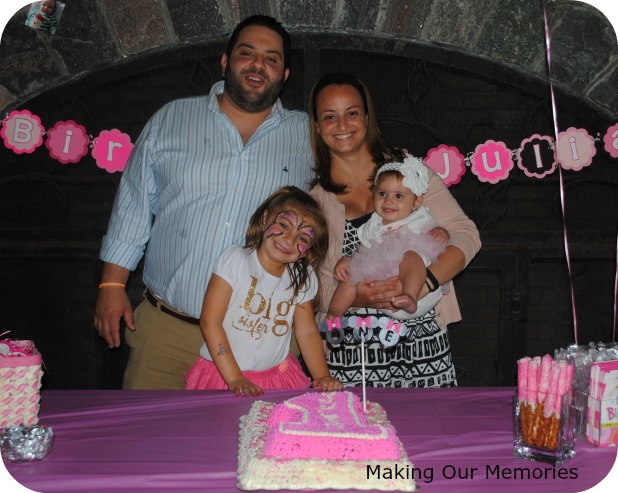 Little Sister decided to celebrate her birthday by taking her first steps that weekend!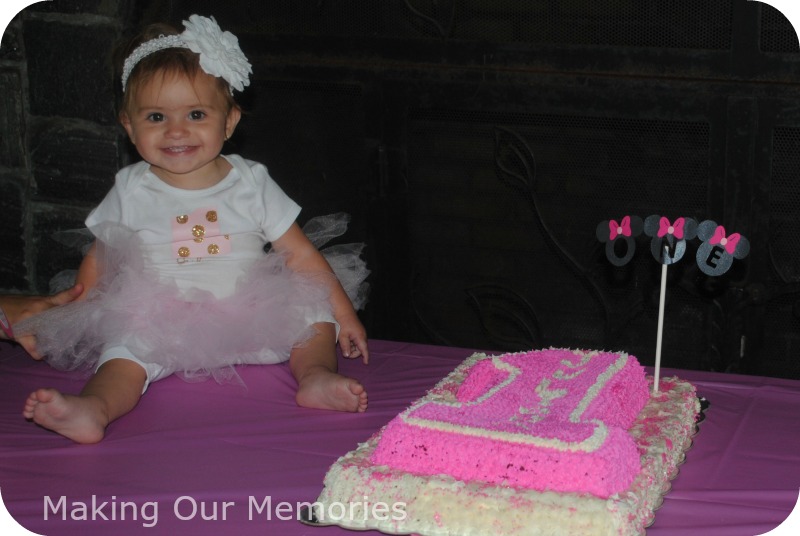 I ordered a Mickey Bounce Castle for the older kids to enjoy.  And a neighbor was able to face paint!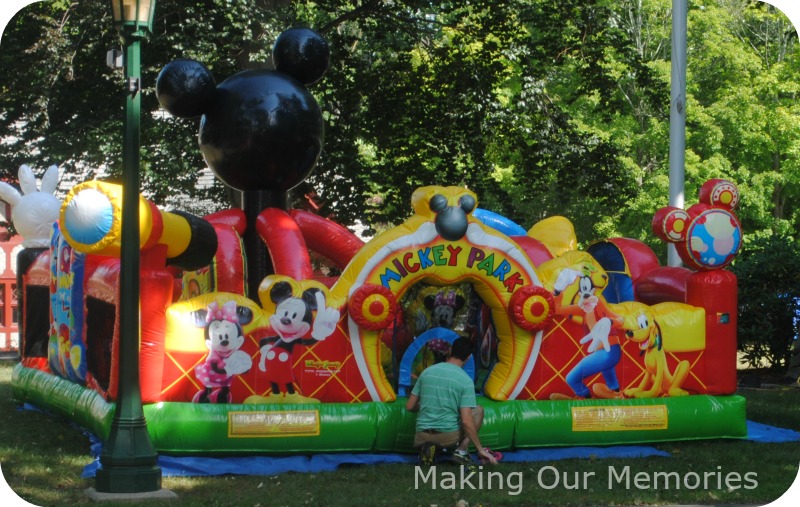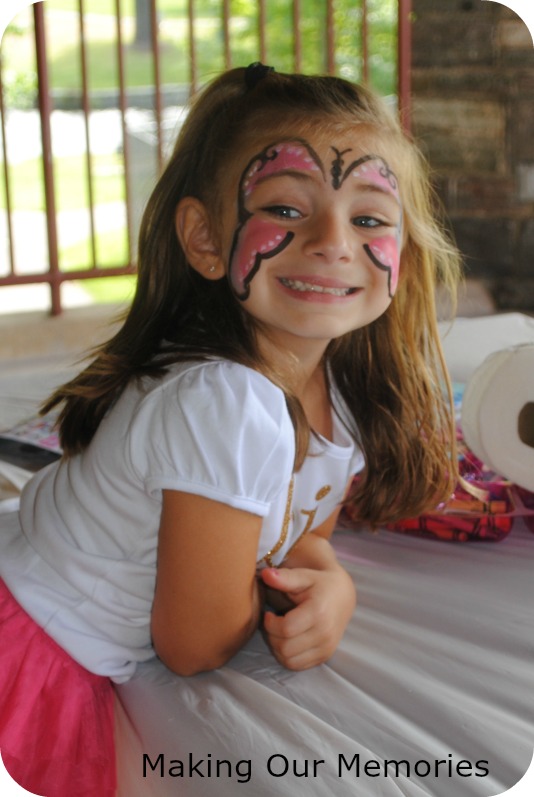 Otherwise, I kept the party fairly simple (for me).  I order a few of the decorations from Etsy Shops and some prints from Fox Prints.  Sadly, the pavilion we had this party in recently burned down – so although these pictures hold great memories, they are a little sad too!
I think she enjoyed her first party!!!